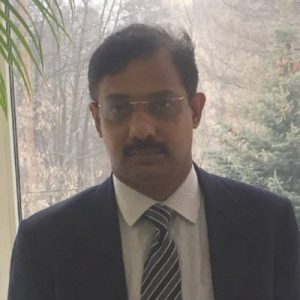 Globally, Energy is acknowledged as the fulcrum of development. Inclusion of energy as one of the 17 goals of Sustainable Development Goals (SDG Goal 7), enunciation of the decade 2014-24 as the decade for sustainable energy, and announcement of SE4ALL by United Nations (UN) are some of the most prominent initiatives to establish importance of energy. Goal 7 of SDG with its specific thrust to achieve universal access to energy, promote renewables and progress in energy efficiency dimension clearly guides countries to move in a sustainable development energy trajectory.
India has made significant progress in achieving its Nationally Determined Contributions under the Paris Agreement and is expected to meet the targets set before 2030. However, fossil fuels, especially coal, continue to be the mainstay of India's electricity generation mix (74 percent) in the cost optimal capacity mix. The recently finished COP 26 (Conference of Parties) seeks to cut GHG emissions by half by 2030, and achieve "net-zero" status by 2070. Renewable energy deployment in India is primarily aimed at promoting economic growth, improving energy security, increasing energy access, and reducing climate change.
The Government of Haryana is also trying to make a swift transition to renewable energy in order to achieve sustainable growth and avoid catastrophic climate change. Activities of the Department of New & Renewable Energy have resulted in making citizens more aware of use renewable energy sources and energy conservation. The State has been one of the top ranking States in the last two years in State Energy Efficiency Index launched by the Ministry of Power, GoI. Two paddy straw based power projects of 15 MW each have been commissioned in 2021-22 at Kurukshetra and Kaithal while other two of 9.9.MW each at Fatehabad and Jind are likely to be commissioned soon to tackle the problem of straw burning in fields.
I am pleased to inform you that Haryana is a front-runner State in the country in installation of solar pumps under PMKUSUM programme of the Ministry of New & Renewable Energy, Govt. of India with installation of about 30,000 solar pumps in 202021 and 2021-22. For 2022-23, a target of 50,000 solar pumps is proposed. The State Govt. also proposes to install solar power plants in next two years in all Government offices, higher education institutes and universities where energy requirement is more than 10 kW. It is also proposed to provide matching grant on installation of bio-energy projects in rural areas in partnership with Zila Parishads.
In our endeavor to make renewable energy accessible and affordable we need the support and cooperation of all stakeholders. I solicit your suggestions and feedback for the same.
Sh. S.Narayanan, IFS